Prepping Up for Surfing? Here's Your To-Do List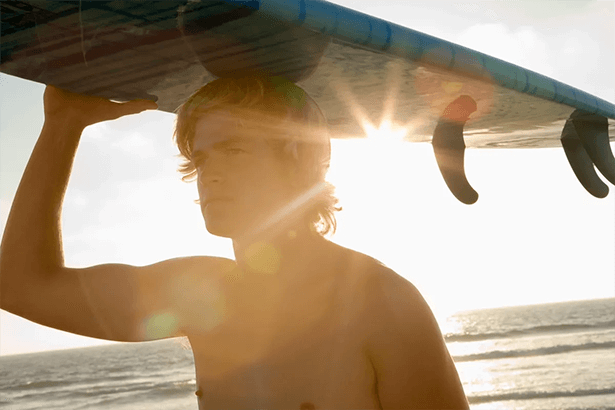 If you are an adventure enthusiast, going on a surfing trip must be on your bucket list. What comes to your mind when you think about this adventure sport?
The incredible feeling of riding on waves and watching them crash on the shore is beyond any explanation. Moreover, the ambiance of the beach, the sunset, and everything else sets your mood right.
If you are excited about your surfing trip, read the below-listed tips to prepare yourself.
What to pack?
Surf trips are full of fun and adventure. Before you jump on to experiencing this adventure, be ready with a few things that you may need while surfing.
A surfboard is the most essential thing that you need on your surfing trip. But roaming with it can be challenging. Ditch the idea of packing a surfboard and walking with heavy luggage. You can rent out a surfboard instead. Many surf stations and shops let out their surfboards and other accessories for rent.
For instance, if you plan to surf in Maryland, you can rent out all the essentials such as surfboard, wax, leash, fins, reef boots, etc., from a surf shop in Ocean City, Maryland. Do not forget to don your surf t-shirt and other essential surf gear while adventuring your heart out. You can explore vintage surf t-shirts, wet suits, beach towels, and other wearables at this store.
Another important thing to pack is sunscreen. Whether surfing or soaking in the sun, do not forget to wear sunscreen to protect your skin from UV damage, especially in tropical countries. Do not forget to carry your phone, camera, and charger while packing your luggage.
Where to stay?
When it comes to finding accommodation for your trip, there are two options to choose from. You can either go to a surf camp or book a surf hotel. If you want to improve your surfing skills, you should stay at a surf camp. These camps provide decent accommodation, well-planned surf lessons, and professional feedback. But if you want to explore everything solo, a surf hotel is a great pick.
Choosing where to stay is subjective!
Are you a beginner?
As a beginner, here are a few tips to consider if you are planning your first surf trip:
Staying in a surf camp will help you figure out everything, right from choosing the surfboard and surf gear to beginning your first surfing.
Research several countries and find the best spots suitable for beginners.
Always wear waterproof sunscreen with an SPF of 30+ to protect your skin from unwanted sun damage.
Wearing reef boots is a must as they prevent cuts on the feet.
Carry light luggage to keep your surfing journey easy and hassle-free.
If you are traveling to a surfing destination for the first time, research the location and culture of that place beforehand. Scroll through surfer lingo to understand the language.
Takeaway
The above-listed points are everything that you need to learn in advance to prepare for your surfing trip. May you have the most adventurous surfing experience.